At Godoys we believe in giving back to the local community. In an area where poverty abounds, the soil is poorly cultivated and violence is endemic, we try to make a difference in many ways. We have given clean water filters and solar lighting to villagers. We have a new project of wood-saving stoves which will be implemented in the coming year.
As well as giving scholarships to needy candidates to continue beyond an obligatory sixth grade education, we work with a local school in building maintenance.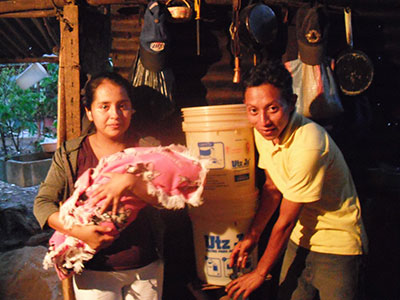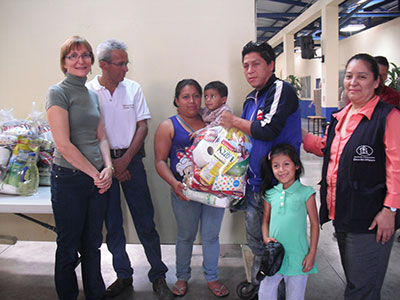 We also have a special fund for disaster relief and have donated food items and essentials in recent events such as the landslide at El Cambray where hundreds were killed and many more left without homes and belongings, and the landslide at the Zone 3 landfill where hundreds of people make their living scavenging for recyclables.